[

three

]

Bean

Sep 11, 2014 | categories:

fedora

,

badges View Comments
Want to help with the future direction of Fedora Badges and don't know where to start? One place we really need help is with the triaging, review, and conceptual work that goes into cooking up new badges.
It used to be that we had a real bottleneck. New badge ideas would be submitted to the fedora-badges trac but notifications of updates there (fresh insights, elaborations, requests for clarifications, etc..) would only be sent to members of the sysadmin-badges group (a small but sturdy crew).
Earlier this month, we hooked up trac notifications to the badges mailing list opening the door to broader participating -- you can now subscribe and take an active part in determining the future direction of the system!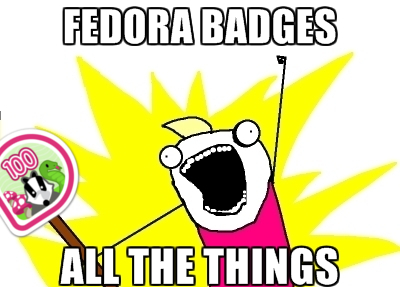 NOTE -- Your action must be born of intrinsic motivation. There is no badge for joining the mailing list. I'm sorry.
View Comments
blog comments powered by

Disqus