[

three

]

Bean

Aug 06, 2015 | categories:

flock

,

rochester

,

fedora View Comments

We're less than a week out from Fedora Flock 2015 in Rochester. We're going to be super busy with planned sessions and hackfests during the day and parties at night, but if you find yourself with some downtime or if you just need a breather, here are some things around the Flower City to check out.
Daytime things
#1 Walk to Hart's local grocers (map1) for anything you might need. They have good prepared food and all sorts of fresh fixin's.
#2 Especially the vegetarians, check out Orange Glory (map2) for a sandwich wonderland (they have some meaty sandwiches too, fwiw).
#3 Get your fancy coffees at Java's Cafe (map3). It's a great spot (and my partner works there so be nice!)
#4 High Falls doesn't hold a candle to Niagara Falls, but it's still pretty cool. There's a good view from the walkable Genesee Brew House (map4) (which has good beer and food).
#5 Take a walk in Mount Hope Cemetery (map5) It's a beautiful 200 acres, home to such notable burials as Frederick Douglass and Susan B. Anthony.
#6 The super adventurous types might want to explore Rochester's abandoned subway system, although you'll have to find an entrance -- not for the faint of heart.
Nighttime things
#7 Beer lovers should almost certainly visit the Old Toad (map7). A walk there is worth it (and there are lots of other bars and clubs nearby in the "East End").
#8 Nearby is the Skylark Lounge (map8). I'm not even kidding when I say they have the best meatballs in the city.
#9 Eat a garbage plate, preferably late at night. The best ones are at Mark's Texas Hots (map9).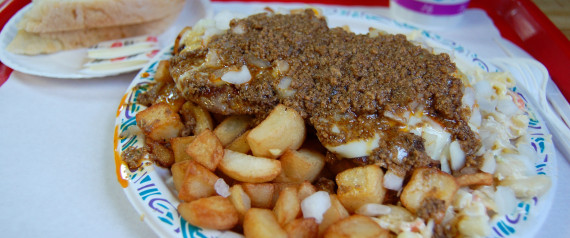 #10 Lastly, you can eat a more-than-reasonable amount of pulled pork at Dinosaur Bar-B-Que (map10).
View Comments
blog comments powered by

Disqus